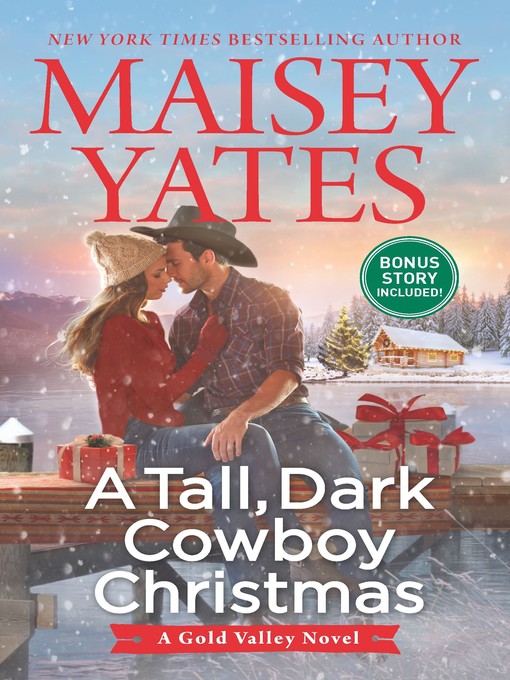 It's Christmas in Gold Valley, and this wounded widower is about to get another shot at love...
Grant Dodge didn't expect to find a woman sleeping in an abandoned cabin on his family ranch. Or to find her so intriguing. Unlike every other woman in town, McKenna Tate doesn't know Grant's a widower. There's no pity in the looks she gives him. McKenna wants him, and Grant has forgotten what it's like to feel like a man. A no-strings fling for Christmas might be the kind of holiday cheer Grant needs...
With only a suitcase to her name, McKenna came to Gold Valley to confront her birth father. She didn't plan to work at the Dodge ranch or fall for the gorgeous cowboy who keeps his heart roped off. But there's no denying the way their broken pieces fit together. Hope brought her to Gold Valley—but will it be the gift that could finally heal Grant, and McKenna's own wounded heart?

Also includes a bonus Gold Valley novella, Snowed in with the Cowboy!

And don't miss the newest Western romance from Maisey Yates, The Last Christmas Cowboy!
4 STARS
This was an emotional story with really good main characters. It was well written though, it also at times seemed to repeat several issues a bit too much. Most of that being each of the main characters past.
It does have a heartwarming H.E.A. though.
Snowed in with the Cowboy was okay with the two main characters working through what they each see as forbidden attractions. They kept it secret from each other how attracted they were until suddenly they couldn't. They were stepbrother and stepsister, and had to work through that issue and others. And yes, this one also had a H.E.A.