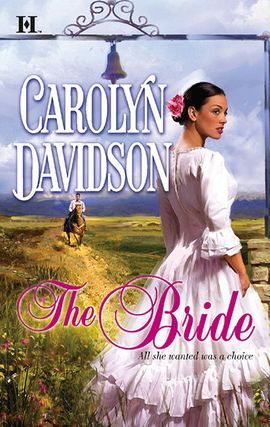 She thought her fate was sealed...
Isabella Montgomery's future looked bleak. Before her father died, he betrothed her to Juan Garcia, an old ranchero infamous for cruelty. Now, shut away in a convent, she dreaded the day he would come to claim her.
Until a dark horse revealed her true destiny...
Rafael McKenzie needed a bride before he came into his inheritance. The moment he laid eyes on Isabella, he knew she was the one. Breaking into the convent and capturing her was easy enough, but stealing her heart was another story.... AMAZON LINK
3.5 STARS
I liked this story but with some reservations. Both Isabella and Rafael made for good main characters. Each were written with depth.
Isabella was SO incredibly sheltered and fed so much misinformation from some of the nuns when it came to men. Few of the nuns had experience with them and one nun had been cruelly used by her husband before she fled to the convent. So, her view that all men were animals was something that made Isabella fear even more. Although Rafael was different, he still stole her from the convent, so that wasn't a great start was it?

Rafael was a mixture of strong command and some tenderness at times when it came to his interactions with Isabella. Especially after he got her to his home.

So this story was an emotional one and filled with some angst as well. Mostly coming from Isabella. There were times that I felt some of those things were re-hashed a bit too much. Isabella felt her safe place was at the covenant because up to that point it had been. So she yearns to go back there. The thing about vows that she made to stay at the ranch was a confusing thing. She even made a vow to Rafael's father, Simon and then she broke them. I understood her fears but she was a woman who understood the power and obligations of vows that were made. So that was a bit of a problem for me.
Simon added emotion and moments of tenderness to the story. He was a father that Isabella wished she had.

There was a woman who caused dangerous problems for Isabella and she seemed to escape any real punishment. I had a problem with that too.
The story does have action, danger, romance, seduction and has a H.E.A.