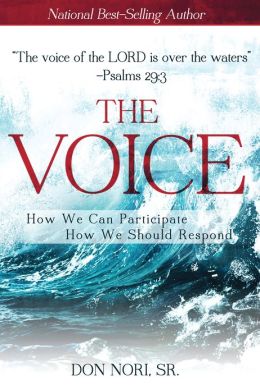 The Main points of this book are that :We need to hear the Voice of the Lord and that God will use simple folk like you and me who simply believe what He has said and step into His dimension of reality in order to bring His victorious reality into our dimension. Brokenness, Humility and Unity with God being a must in this quest. We are also to be His Voice in this weary land. If we allow His Voice to speak through us, He will increase, and we will decrease. There are many voices out there but you will learn to respond to the Lord alone; if you desire it and remain in humble unity with God.
Don Nori Sr., writes with passion, scripture and at times in a poetic way. My favorite part of this book has to be when he writes on what people who are True Intercessors are like. I'm not sure that I have read too many books that put it the way he has. Very enlightening!
I received this eBook FREE from Destiny Image in exchange for a review.