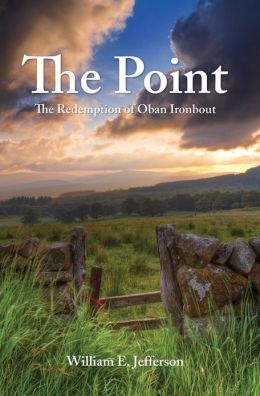 This story is set on
the Isle of Estillyen—a distant harbor known for bringing ancient words of worth to the present. "Words Matter"; is a main phrase of the story as well. It all seems to start with
Hollie and Goodwin Macbreeze traveling to this island for peace and artistic inspiration. There is also the fact that Goodwin is drawn to the cottage on The Point, which has been important to him from childhood. It draws him and he has many questions about it as well. There are several stories going on all at once along with the monks giving readings or a dialogue between light and dark, good and evil, making the Bible more actively alive to modern people.
I really wanted to like this book and I know that others will rave about it as being immensely enjoyable. And I am glad that it will find an audience. I'm sorry to say that I wasn't one of them. I did find some parts that were interesting; some of the interactions of the people and the twists at the end. During the Readings you are shown both sides of the struggle between good evil; God and satan. Truth be told though, I struggled to get through this book; I guess its just not my style.
*I received the book in this post compliments of
Handlebar Marketing for purposes of this review, however all opinions are my own. They did not require that my review be favorable.