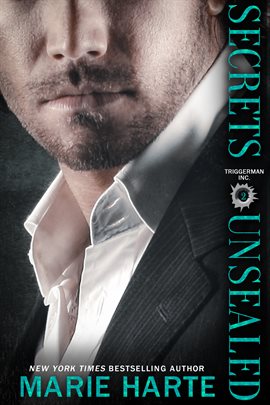 An assassin with a baby? Inconceivable...
The second stand-alone romantic suspense in the Triggerman Inc. series featuring sexy assassins, a baby, and a devious bad guy from New York Times bestseller Marie Harte.
Deacon's life could be better. Deacon-the Shadow-kills people for a living. He's a choosy assassin, and he makes no bones about his life choices. But a baby… That's something he knows he'd never conceive of-pun intended.
While he's looking into this baby situation, snarky ex-supermodel Solene Hansen is in trouble. Deacon's sticking to her 24/7. Before long, he's learning that there's a lot more to Solene than sharp words and a gorgeous face. But his enemies are close, and they've taken note of his interest...
It'll take all his talent to keep Solene safe, learn who wants him dead and what the baby has to do with any of it, and figure out how to get Solene to realize that while he might not be a safe bet, he'll be a sure one.
AMAZON LINK
4 STARS
I liked this second story in the series that I have been following.
Deacon and Solene are so unique as main characters and I enjoyed the sparks that they set off between them.
Deacon is used to women throwing themselves at him and he likes women. He usually doesn't have to put in much effort to attract or seduce a woman. Solene is NOT impressed with his moves and is suspicious of everything about him. He's not used to that and it intrigues him. He also likes setting her off with his flirting humor.
Solene is also used to men throwing themselves at her and she knows how to cut them off at the pass. But no matter how hard she tries Deacon still manages to get to her.
The danger is definitely there in the story. So is the developing friendship with the other assassins. The baby still doesn't have a name, or the name of the father. He also doesn't figure as much in the book but the questions about him do.
There will be explicit sex in the story, which I think the reader probably kind of knows will be a part of the book. While I would have liked to have a bit less of that I get that it's an adult story.
Some questions are answered, and some villains removed but I'm now reading Book #3 to get the rest of the answers.