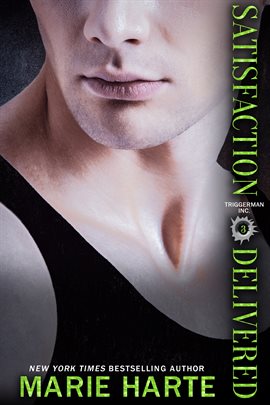 The conclusion to TRIGGERMAN INC, a romantic suspense series about sexy assassins and a baby from New York Times bestseller Marie Harte.
Three assassins and a baby...are up against a cold-blooded murderer.
Hammer won't rest until he finds the woman who betrayed the team, who betrayed him. From the first, he hadn't welcomed his feelings for the supposed nurse. After what she did to the team, he feels both foolish and angry, falling for a pretty face. The need for revenge is all consuming-he's not known as the Destroyer for nothing. But with so much danger on the horizon, his sexy prey will have to wait.
The conspiracy behind a baby found on his friend's doorstep is narrowing, and answers are coming fast and furious. Assassins have targeted Hammer and the organization he works for, and no one is safe.
To Hammer's shock, at the center of it all is the woman he can't stop thinking about. But can he trust her when it's more than just his love and life on the line?
AMAZON LINK
4 STARS
I liked this story but with some reservations. The main one being that there was even more sex in this book than the others. At least it seemed that way and it went there right out of the gate.
What I did like was both of the main characters. And Violet was one kick-butt woman with plenty of sass. She had Hammer guessing all the time and he enjoyed the fact that she was tough and kept him on his toes.
The story not only had plenty of action, and humor but also plenty of twist and turns.
If you've read the rest of the books in this series you will be relieved to know that you will get your answers. I wasn't surprised to learn who the baby daddy was because the author did leave a good trail of breadcrumbs on that. However, there was surprise after surprise about some of the other actions. We even get a peek into Hammer's tightly kept family secrets even some he didn't know until later in the book.
I liked how the story ended. And how we got to see who Big Joe was but even then there was still another big surprise about him that is revealed in the closing pages. I didn't see that one coming.