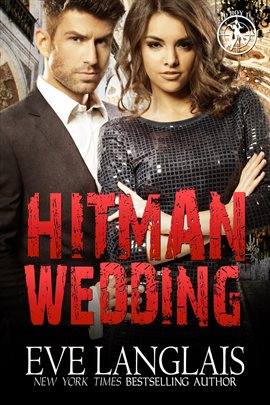 The employees of Bad Boy Inc. are gathering for a celebration. The bride sported the latest in bullet proof corsets. The groom wore a gun. The guests came armed for action. But the cake blew up before they could eat it. As for the honeymoon, it's going to be a mad chase across the globe dodging bullets and bombs to find the culprit who wants them all dead....
AMAZON LINK
4 STARS
Okay so the story didn't go exactly like I expected. But it did have a lot of action, twists, betrayals, "romancing" and sex. It also involved both of the main characters being running for their lives with the big question of who is the Mastermind behind it all and who can they trust? Can Darren even trust Francesca is a main theme throughout.
Francesca is a whole kettle of surprise but I liked how kick-butt she was and the backstory of how she grew up. She was one wild chick, professional, skilled and deadly at times. I liked her anyway.
I have to admit after reading about Darren in a previous book I was a bit disappointed in how he acted in quite a few spots. I know that he is used to being in charge and doesn't give that up easily. And with Francesca he is often flying blind. He is also a man who was in love with Francesca when she dumped him. He's still not really over her yet either. But he did so much whining and grumbling and stupid stuff that he had me shaking my head. A little bit of whining would have been all right but after awhile it got old for me. The grumbling I understood, control freak right? He does finally redeem himself .
On the downside- At the 20th chapter I was ready for the story to finish. So there is that.
I do have to admit that the wedding didn't happen exact how I was expecting which was a good part just the same. The story gets a surprising twist or two at the ending. It also contains a good Epilogue.