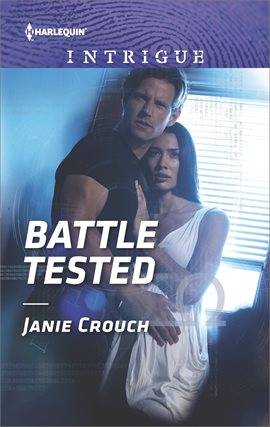 Someone WAS always watching her. Everywhere she went, Rosalyn Mellinger had eyes on her. The Watcher followed her everywhere. It seemed hopeless, inescapable especially when she met Steve Drackett on vacation. Another person to be hurt by her stalker. But Rosalyn didn't know Steve was part of Omega Sector there was literally no one better to protect her, if she'd just open up to him. He had years of experience, and while the Watcher preyed upon Rosalyn, Steve would beat him at his own game. But Rosalyn had a secret even Steve couldn't see coming: a baby from their vacation romance. Omega Sector: Critical Response.
AMAZON LINK
5 STARS ++
Oh man this story pulled me in right from the beginning and never let me go. Intense every step of the way. I can't praise this one enough!!
Rosalyn and Steve were both exceptional main characters. And it didn't take long before I began caring about both of them. Even when Steve did a few bonehead things because he wasn't sure that he could fully trust Rosalyn. And when she begin to share what her stalker had been doing? He found it almost too outrageous to believe. With very little physical proof, she was thinking he would just be someone else who didn't believe her at all.
The Watcher (as she had dubbed him) was diabolical in his cleverness. And no matter what she did, he always found her, leaving very little evidence of his tormenting ways. There was plenty of twists and turns that just kept pulling surprise after surprise out of the hat. It was edge of the seat reading. Never knowing what was going to happen next. It left me wondering, how in the world were they going to catch this guy?!
Steve's special unit was compromised of interesting people who added to the story. Not only skilled "employees" but many good friends as well.
The story comes to a dramatic ending with a H.E.A. I applaud the author!