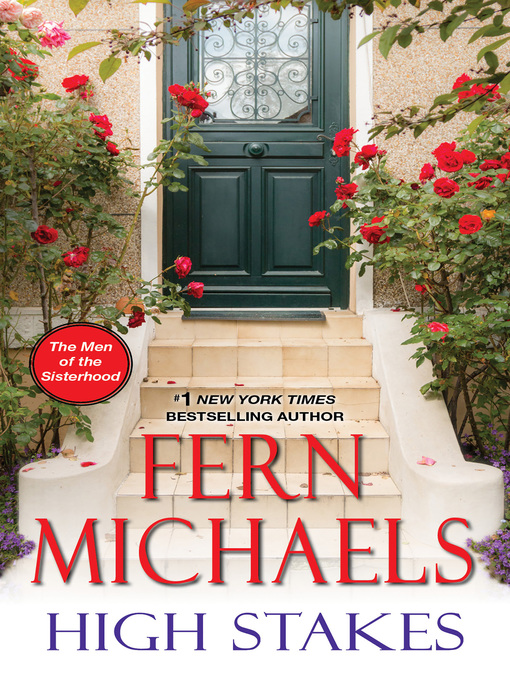 The Sisterhood: a group of women bound by friendship and a quest for justice. Now their male allies, the Men of the Sisterhood, have formed a top-secret organization of their own, with the same goal of helping the helpless and righting the wrongs of the world
...
Investigative reporter Dennis West joined forces with the men of the Sisterhood to help fight corruption and greed on behalf of underdogs everywhere. Now he and his band of brothers are on a mission to help an old friend in danger: Toby Mason was a whip-smart college nerd—nothing like the buff dancer at the Supper Club who's reached out to Dennis. The owners of the Supper Club adult-entertainment franchise have expanded their empire through tours, contests, and calendars. But Toby suspects the Supper Clubs offer a convenient front for a major drug trafficking operation—and those suspicions have become known to his employers. At the top-secret headquarters of BOLO Consultants, Dennis, Jack, Abner, Ted, Harry, and the rest of the crew gather to formulate a plan. It'll mean going deep undercover, but the men of the Sisterhood are breaking out their most impressive moves to stop a criminal network that's stayed two steps ahead of justice for too long...
AMAZON LINK
3 STARS
I have to admit to mixed feelings on this one. Also that I generally have enjoyed The Sisterhood adventures a bit more than the Men of the Sisterhood ones. This one wasn't too bad though.
I did like Dennis and his friendship with Toby. During the time that they had lost contact, a lot of things sure changed. Including Toby's job and appearance. He's still making big bucks just not with his big brain. He went through a slump for a while before he picked up this unusual gig.
I didn't enjoy the president trashing that went on a little bit. Probably because there is so much of that going on in our current news. There was a good plug for supporting our veterans and that I did like. It explained a bit of what some of the people of the Sisterhood were up to.
The couple running the Supper Club were not exactly what I was expecting. Mr and Mrs. Sanders had more depth to them than expected as well. Pilar was greedy without a doubt. Growing up dirt poor in Alabama had her always searching for the next score. Her husband, Gabe loves his wife but also has more cautious bones in his body. To be honest, I found their parts in the story was one of the most interesting part of it. Also their "outcomes" was a surprise that I didn't see coming. They get points for how clever they were. Even when it came to Pilar having to deal with the drug dealer and his man shadowing her every move. Not sure if it's okay to high-five someone doing illegal things but she had some gutsy moves. And darn, the author even had me feeling bad for her quite a few times. Not at first but as time went on. She had some real regrets.
Toby also gets high marks for being an interesting character. He also gets some unusual, kind of funny revenge of sorts on a former fiancee.
I'll just leave it there and say that it had some good moments with their high jinks. Mixed in with some boring moments too.