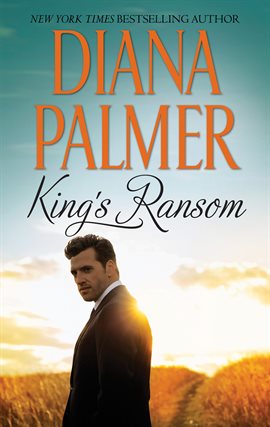 A Western Romance Novel
Enjoy this fan-favorite contemporary romance from New York Times bestselling author Diana Palmer… Who is the stranger living in Brianna Scott's apartment? Ahmed ben Rashid claims to be a foreign diplomat in need of a hiding place. Though Brianna needs Ahmed's help to take care of her brother, she isn't about to play housemaid to some overbearing sheikh. Soon Brianna discovers Ahmed has the demeanor of a king. Yet the biggest surprise is "His Majesty's" demand that she become his bride. But Brianna isn't walking down the aisle until her royal suitor learns a much-needed lesson-in love. Originally published in 1993. AMAZON LINK
3 STARS
This was a fast story to read. It was fun, even with the danger that Ahmed is hiding from. The sparks really flew between Brianna and Ahmed before they even had to share an apartment together. She found his arrogant entitlement supremely irritating. He is used to being deferred to and has no one ever telling him no. She's the first and she gets quite a few zingers of sarcasm that she looses on him. They were pretty funny too. And that's before they even set up those temporary living arrangements.
Her brother Tad, added to the story as did the American agent, Lang who is in charge of protection for Ahmed.
Even though there is also some humor, this was just a quick story that was fun for a moment. Not one that would stay with me for very long.