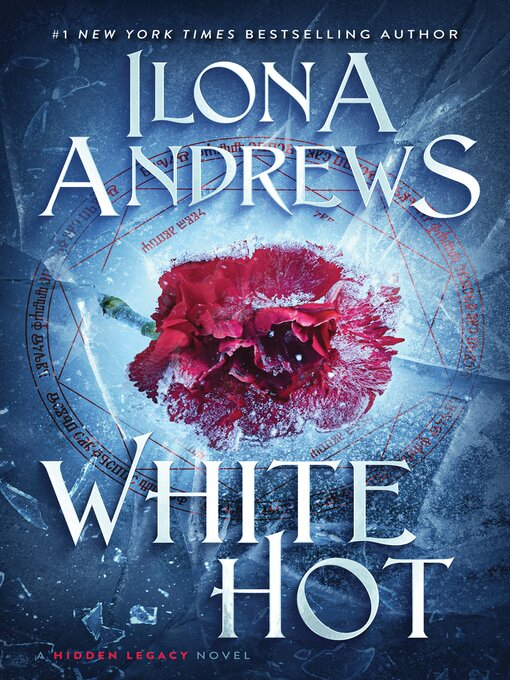 The Hidden Legacy series by #1 New York Times bestselling author Ilona Andrews continues as Nevada and Rogan navigate a world where magic is the norm . . . and their relationship burns hot
Nevada Baylor has a unique and secret skill—she knows when people are lying—and she's used that magic (along with plain, hard work) to keep her colorful and close-knit family's detective agency afloat. But her new case pits her against the shadowy forces that almost destroyed the city of Houston once before, bringing Nevada back into contact with Connor "Mad" Rogan.
Rogan is a billionaire Prime—the highest rank of magic user—and as unreadable as ever, despite Nevada's "talent." But there's no hiding the sparks between them. Now that the stakes are even higher, both professionally and personally, and their foes are unimaginably powerful, Rogan and Nevada will find that nothing burns like ice . . .AMAZON LINK
5 STARS
Another really great story in the Hidden Legacy Series. I've only read one other book in this series before. Sapphire Flames was really great and got me super interested in Nevada and her family.
I didn't realize until I got to the end of the book that this is a husband and wife writing team. And what a great job they do together.
What can I say? I loved Nevada
and Rogan. They weren't anywhere the normal people living normal lives. Oh Nevada thinks she's normal and striving hard to hold everything together. But she's just fooling herself and will eventually have to face it.
The main characters and others are written in depth and complexity. The world building, the magic world, the different magic powers and Houses were also written in depth and with great imagination. It was very descriptive without being boring. It was one heck of a wild ride. It was intense with surprise after surprise being dished out.
A lot of things get answered and dealt with but there is also a known danger still lurking out there as well. It comes from a relative that was nothing but more danger aimed her and her family's way. But that will hopefully be dealt with in another book.