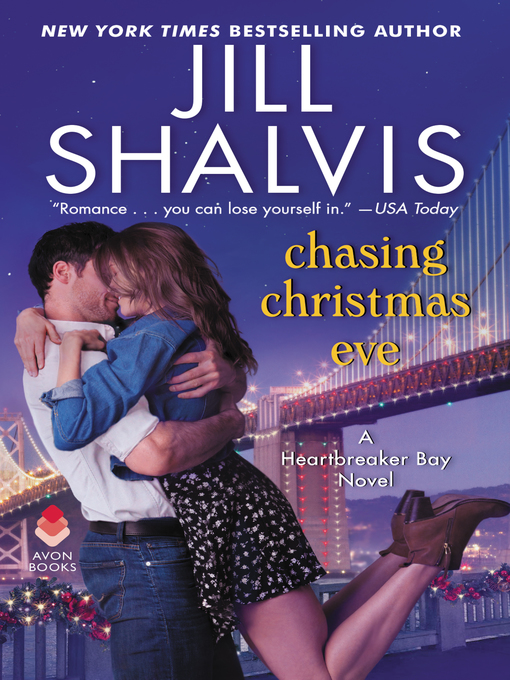 Meet cute...
Run for the hills—temporarily. That's Colbie Albright's plan when she flees New York for San Francisco. Wrangling her crazy family by day and writing a bestselling YA fantasy series by night has taken its toll. In short, Colbie's so over it that she's under it. She's also under the waters of a historic San Francisco fountain within an hour of arrival. Fortunately, the guy who fishes Colbie out has her looking forward to Christmas among strangers. But she's pretty sure Spencer Baldwin won't be a stranger for long.
Make merry...
Spence's commitment to hiding from the Ghosts of Relationships Past means he doesn't have to worry about the powerful—okay, crazy hot—chemistry he's got with Colbie. Just because she can laugh at anything, especially herself... just because she's gorgeous and a great listener…just because she "gets" Spence immediately doesn't mean he won't be able to let Colbie go. Does it?
…and hope for a miracle.
Now the clock's ticking for Colbie and Spence: Two weeks to cut loose. Two weeks to fall hard. Two weeks to figure out how to make this Christmas last a lifetime.
AMAZON
5 STARS
I LOVED, LOVED this story! It was Quirky and Funny and made me smile and even laugh out loud more than a time or two. It's a book I wouldn't mind reading more than once!
Colbie was a hoot, and the things that came out of her mouth were so funny! And her way of using other words to substitute for cuss words were funny too! She was a very talented author but also had some ditsy accidents. It just made me like her more. It was like it wasn't that she fell down but more like the floor raised up and hit her. Don't get me wrong, she knew it and owned the fact. She was also super responsible for others too. That also caught up with her and was one of the reasons she "ran away." She knew it was only going to be for a few weeks, but boy did people hound her to take care of them. She needed a break.
Spence was another interesting main character. Geeky, handsome genius. A man who had learned to be all work and no play. He figured he could either be successful as an inventor or as a man with a relationship with a woman. He just couldn't make both work together.
Some of Spence's gang of friends added to the fun. Especially, Elle his BFF, protector and building manager. She was one good but tough friend. A friend bent on tearing up anyone who tried to take advantage of Spence. Which makes things kind of tough because Elle knows that Colbie is hiding something about herself. And she's going to find out what it is come hell or high water.
I enjoyed the game that the two main characters played. The one where they tried to guess what the other one did for a living. It made for some interesting times.
Yes, there will be romance and there will be sex too.
There is also a good Epilogue with a H.E.A. that had flair.
P.S. I would have given this book high marks for the humor alone. But to let you know there were some serious issues as well. It wasn't ALL fun and games.