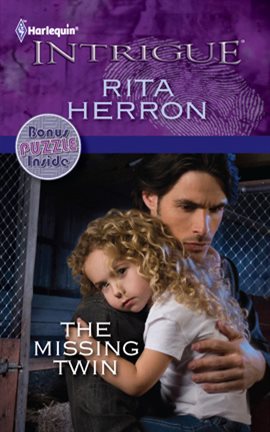 Part 1 of the Guardian Angel Investigations: Lost and Found series
Detective Caleb Walker had taken on some tough cases for Guardian Angel Investigations, but when Madelyn Andrews came to him, claiming that her five-year-old daughter was able to "communicate" with her twin sister who'd never made it home from the hospital, Caleb was skeptical. One glimpse at the beautiful single mother, though, and he couldn't walk away. Now, as he looked into what had really happened when Madelyn went into labor, suspicious details were uncovered. Details that prompted Madelyn to cling to him as pain consumed her. And the deeper he dug, the more invested Caleb became in their tiny family, in their safety when danger penetrated their lives - and in their salvation when he promised to bring a little girl home...
AMAZON LINK
4 STARS
I liked this story with just a few reservations.
It did like both Caleb and Madelyn as well as Madelyn's daughter.
It had a good mystery working as well as plenty of tension as dangers get bigger and bigger and bodies start dropping.
I did like the connection that the little girl seemed to have and how her gift was similar to what Caleb has experienced.
Caleb was such an interesting mix of tough investigotor and tender man too.
Madelyn has been lied to so many times by so many people that it boggles the mind. One person who has always stood in her corner though is her mother.
One thing that I didn't care for so much was the implication about lost souls, dead people hanging around because of different reasons. The theme of they can't move on for one reason or another. And Caleb has an experience saying goodbye to a dead person. Although it was sweetly written, not a fan of that.
There is a H.E.A. which I am a fan of although I wish there had been a bit more to the romance between Caleb and Madelyn. I get that they were on a mission and their relationship became a friendship and closeness developing from that.